Tire Coverage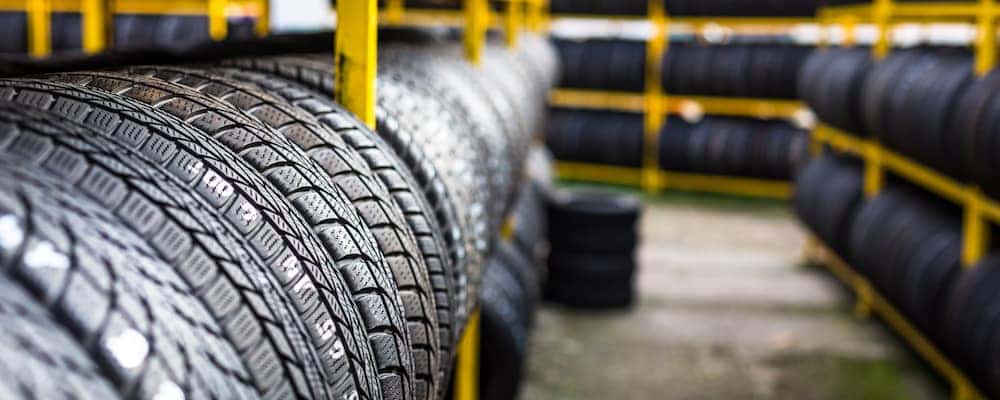 Apart from your model's engine, its tires are an essential part of driving performance. Making sure they are well taken care of means your vehicle is less likely to need replacements anytime soon. With a good warranty and tire coverage, the cost may be covered when the time comes to replace your vehicle's tires. Learn more about the different Acura tire warranties with us at the First Acura service center.
Tire Warranties
The Acura tire warranties depend on the type of tires you choose. The warranties per the tires available include:
Bridgestone/Firestone: The limited warranty covers the replacement if the original tire wears down to 2/23 inch within six years of the purchase date. If you don't have proof of the purchase date, then the tire will only be covered six years from the manufacturer date.
Continental: This Limited Warranty and Adjustment Policy last for a max of 72 months from the date of purchase and cover the replacement of tires worn down to 2/23 inch during the first 12 months.
Goodyear/Dunlop: Replacement tires are covered within the first 12 months of owning the vehicle. Spare tires will also be replaced if they are notably covered under the warranty during the first 50% of usable treadwear.
Hankook: If there's damage due to a defect within the first 25% of treadwear, your tires will be replaced for free. Tires not eligible for free replacement receive a credit towards the replacement tires.
Kenda: This warranty is non-transferrable. If you're the first owner of the vehicle, spare tires with defects are covered as well as the original tires if there's wear and tear within six years of the manufacturer date or three years from the purchase date.
Maxxis: Defects, malfunctions, and ride problems where the tires are within the first 1/32nd inch of tread depth are covered.
Michelin: This warranty covers the tires, tire pressure monitoring system, and the spare.
Get Your Tires at First Acura
If you notice your tires are looking a little worse for wear and need to be checked or replaced, contact the First Acura service center. Our knowledgeable mechanics can help replace your tires and more today! Also, check out our service specials as well as learn about the Acura service codes. Contact us today or visit our dealership for more information about maintenance or insurance coverage.
More from First Acura
Shopping for a new luxury SUV around Providence is a huge investment and you want to make sure you get the best price that doesn't break the bank. With the new 2020 Acura RDX price, customers can find the right package that meets their driving standards at a competitive cost. Take a closer look at…

Providence drivers in the market for the perfect luxury compact sedan will find everything they need among the 2020 Acura TLX lineup. If you're a driver that prefers to have a range of advanced features in your high-end sedan, then the Acura TLX Technology Package is sure to check all the boxes. From the latest…

The 2020 Acura RDX is a true standout on the Seekonk market for compact SUVs, sporting superior performance features and more than its fair share of interior amenities. For prospective buyers, First Acura has gathered information on one of the great customizable highlights of this vehicle, the 2020 Acura RDX Colors, on both the interior and…