Enjoy the ELS Premium Sound System in Acura Models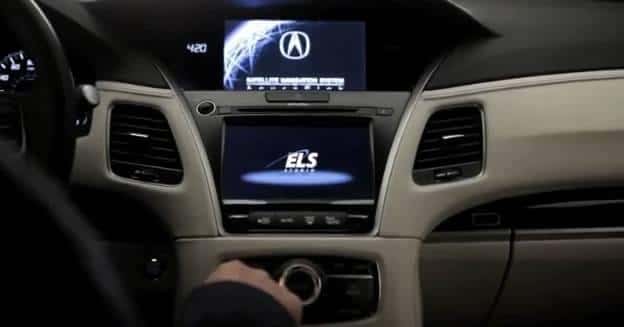 What's a luxury car without a state-of-the-art stereo? You're likely in your vehicle every day, which is why you want a listening experience that goes above and beyond. Purchase your next Acura model with one of two distinct ELS Premium Sound Systems, but first, learn more about what's in store.
Background on the ELS Premium Sound System
The ELS Premium Sound System is not your ordinary car stereo. In fact, Grammy Award-winning recording engineer and producer Elliot Scheiner, with the help of Panasonic in conjunction with Acura, helped to develop and design this top-tier sound system, in an effort to replicate music as it's hear in the recording studio. Scheiner is even considered one of the leading experts in studio sound recording and mixing, and that is imminently clear with his forward-thinking approaches to surround sound. What's more, Scheiner has won seven Grammy Awards, earned 24 Grammy nominations, and received two Emmy Awards. Who better to trust with your listening experience than someone who knows the industry and processes backward and forward?
What to Expect
Pick between the ELS Premium 10-Speaker Sound System and the ELS Studio Premium 14 Speaker Sound System to customize your listening experience when you hit the road behind the wheel of an Acura sedan or crossover. Passengers in the cabin will enjoy independent channels of music from the center, left front, right front, left rear, right rear, and subwoofer. The speakers and amplifiers are mated with features like Acoustic Motion ControlTM to provide a listening experience unlike any other, no matter the music genre you have on cue. And since top musicians, producers and engineers have touted the system as one that closely mirrors what's heard in the studio, you know it doesn't get much better than this.
Purchase Your New Acura Model with the ELS Premium Sound System at First Acura
The ELS Premium Sound System is now available in all Acura models, including the ILX, TLX, RDX, MDX, and RLX. Contact First Acura to learn more about the vehicles that may work for your unique driving demands, or to get started with the financing process. Our team is here to help!