Acura's Multi-View Rear Camera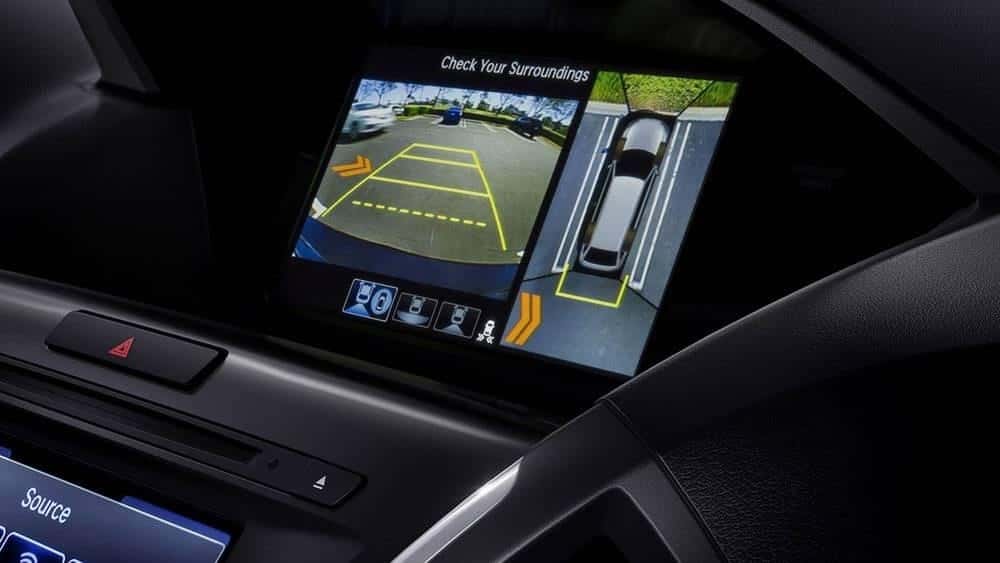 Take the guesswork out parking with Acura's Multi-View Rear Camera, available on certain Acura vehicle packages. You'll be able to back out of your driveway or into a parking space with ease thanks to this innovative technology, and you'll never again be left to estimate how much space you have between you and the vehicle behind you, or whether a car or pedestrian is coming by as you reverse.
Function
The Multi-View Rear Camera generates three available views of the area behind your vehicle when you switch into reverse. These views include Regular, which allows you to survey the space directly behind you; Wide Angle, which depicts a 170-degree perspective behind your Acura car, so that you'll be able to detect when another vehicle is approaching; and Top-Down, which aides particularly with parallel parking. You can cycle through these options by pressing "Enter" on the center panel.
All Multi-View Rear Cameras have yellow guidelines so you can track your trajectory and get a better sense of distances between you and other objects, while models equipped with the Technology Package have Multi-View Rear Cameras with dynamic guidelines, which adapt your trajectory based on your steering.
Depending on the model and equipment you select, images from the Multi-View Rear Camera will display on a 5-inch color screen or an 8-inch screen if you have the navigation installed.
Availability
The Multi-View Rear Camera is available on many Acura models. For example, all Acura RDX models have this technology installed, as do Acura ILX models. The new Acura TLX also has the Multi-View Rear Camera as standard. There are many systems that work in unison with the Multi-View Rear Camera, as well. When you tack on the Advance Package on the RDX, for instance, you'll get front and rear parking sensors to help with any difficult parallel or perpendicular parking spot, as well. The Rear-Cross Traffic Monitor offered with the Technology Package, meanwhile, detects approaching vehicles when the Multi-View Rear Camera is in Normal or Wide modes and audibly alerts you.
Pick Out Your Acura Model at First Acura
Select your ideal Acura model, complete with the Multi-View Rear Camera, when you shop the latest vehicles at First Acura. Browse your options, and then give our team a call when you've decided which vehicle you'd like to take out for a spin!